The Restaurant
The restaurant is open from Tuesday to Saturday at the following hours: Lunch 12pm-2.30pm, Bar 3pm-7pm, Dinner 7.30-10.30pm. We are looking forward to welcoming you in our Lumen restaurant!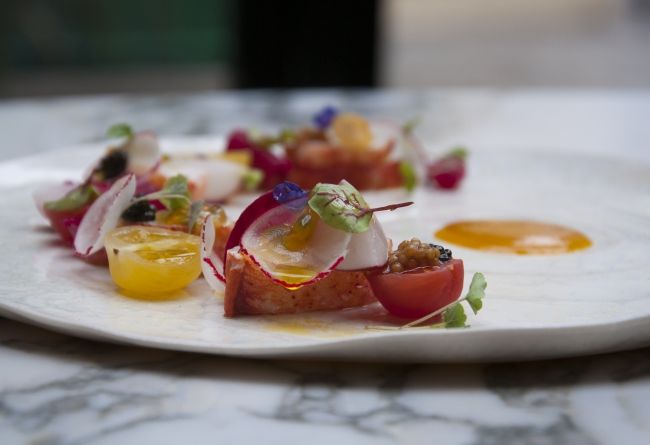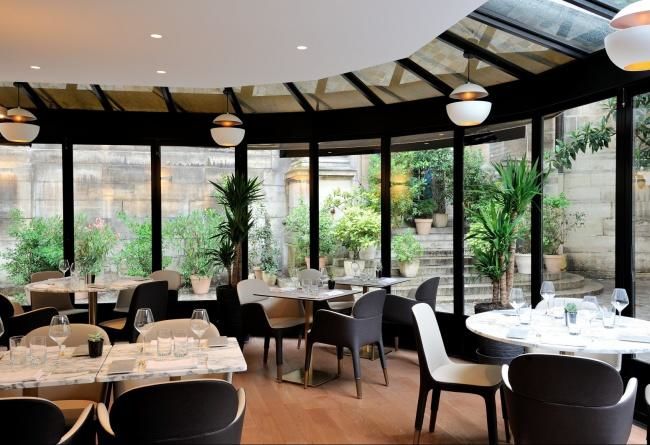 An exceptional setting
The Lumen restaurant welcomes you in its wonderfully intimate setting in the heart of Paris's 1st arrondissement. Take full advantage of our sunny terrace on warm days, and the light-drenched glass canopy during the fall and winter. Behold the extraordinary view of the Church of Saint-Roch and its lovely passage.
As for the menu, Chef Akira Sugiura entices with his delicious seasonal French-Italian-Japanese fusion cuisine, served mostly in the form of meats, fish, and pasta. A recommendation? The matcha green tea tiramisu! There's no better way to introduce yourself to this novel concept than by indulging in the chef's four-course tasting menu, available every evening! A culinary trip, guaranteed!
Read more
Less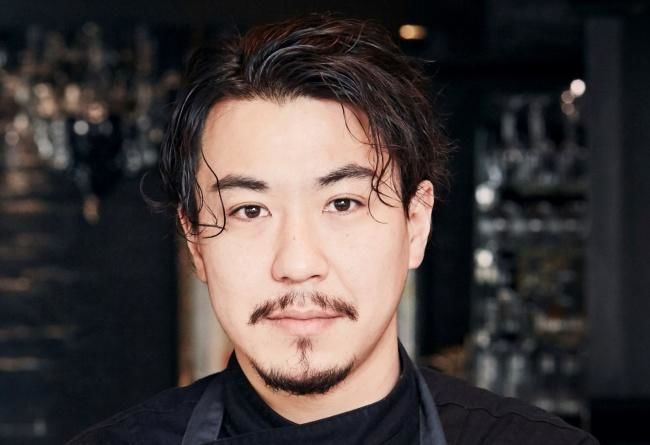 The Chef
A graduate of the prestigious Tsuji Chou Culinary Institute in Tokyo, Japan, Chef Akira Sugiura chose the restaurant at the Hotel Lumen as the site to showcase his Italian cuisine with French and Japanese influences.
This natural, healthy cuisine is created by way of the sublime combination of a number of different ingredients, from the most basic to the most extravagant.
Akira traveled the world in search of new flavors, from Paris to Sydney (Australia), via Barcelona (Spain) and Savona and Florence in Italy, where he fell in love with Italian food. Back in Tokyo, he spent years developing the fusion style that has made him the great chef he is today.
Read more
Less